Kapiʻo student newspaper (print series, 1964-2011)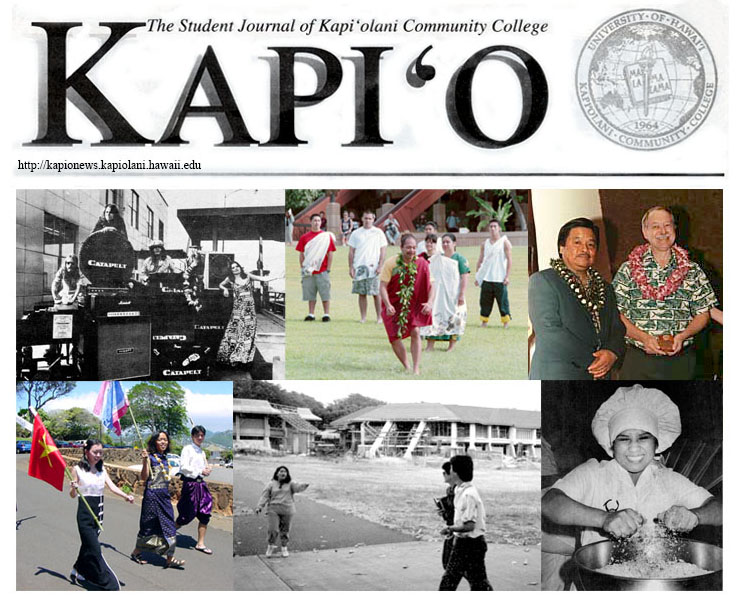 Permanent URI for this community
The Kapi`o student newspaper was first published by Kapi`olani Technical School when it was located at its old Honolulu campus on the corner of Pensacola Avenue and Kapi`olani Boulevard. In 1965 Kapi`olani Technical School realigned its programs and became part of the open door community college system of the University of Hawai`i and was renamed Kapi`olani Community College.
The only issue in this digital collection from the Technical School is Volume III, Issue 5,dated June 2, 1964. Kapi`o continued production through the decades and the last semester of print issues was Spring 2011. As of Fall 2013, Kapi`o continues mostly online through its college webpage and Kapiʻo platform. As of January 2022, Kapiʻo has started a monthly four page print edition, Kapiʻo News, that summarizes the month's highlights.
If the reader has an issue that has not yet been added to this collection and would like to have it scanned, please call the library at 808-734-9268.